" This covers 75% of our electricity needs ".
POP Solutions with over 15 years' experience in boosting the visibility of companies and brands at the point of sale, plays an essential role in the field of 360° visual communication. POP Solutions is constantly evolving to meet the changing needs of the advertising market. In this interview, Thierry Pauwels, Sustainability Manager at POP Solutions, shares his views on our collaboration.
How did you hear about Soltis for your solar panel project?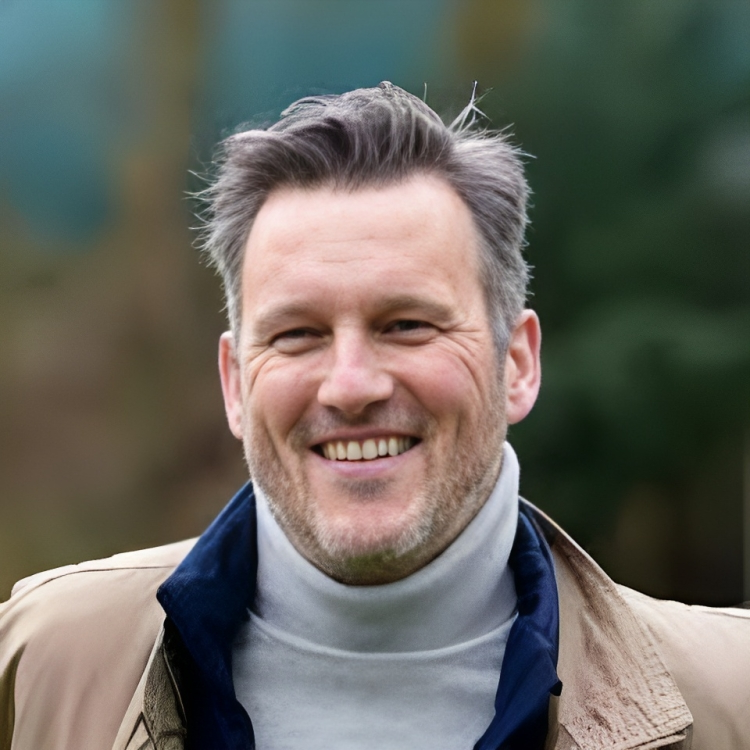 Thierry Pauwels: I work for POP Solutions. When we considered this project, we looked for trusted partners, and Soltis quickly became an obvious choice thanks to its solid reputation as the leading installer in Brussels, as well as its extensive expertise in the B2B sector.
What convinced you to work with Soltis for this installation?
T.P.: What convinced us to work with Soltis, in addition to its leading position in Brussels, was the company's reputation for B2B expertise. We wanted to be sure that our project was in competent, reliable hands, and Soltis ticked all the boxes in this respect.
What percentage of your electricity consumption covers the production of the initial photovoltaic panel installation?
T.P.: Installing photovoltaic panels was a major step for us. Today, this facility covers 75% of our electricity needs, a significant step towards our goal of a smaller environmental footprint.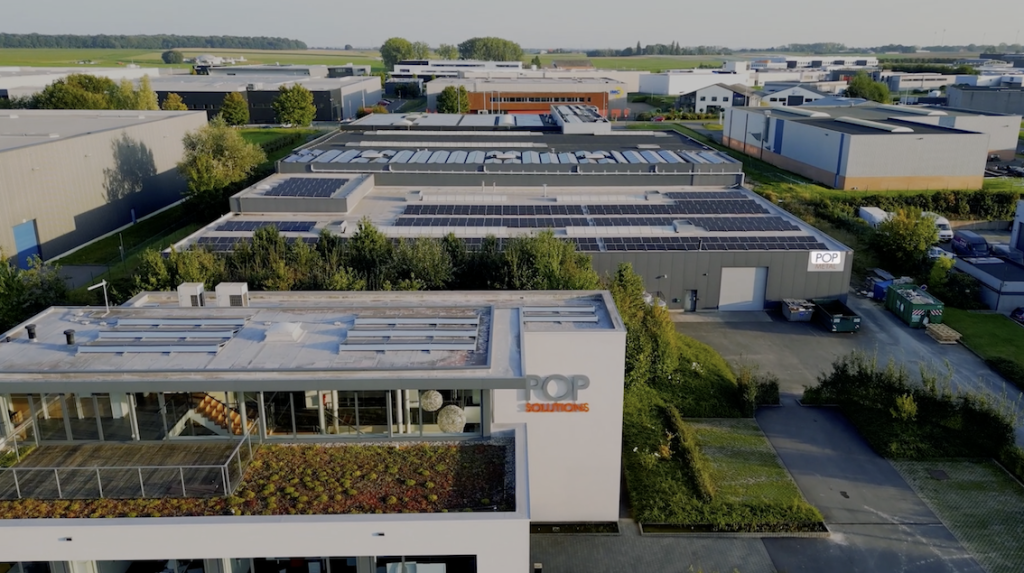 Can you explain how the installation of solar panels has contributed to your ecological approach?
T.P.: Sustainability is an integral part of POP's DNA. We were awarded an EcoVadis Gold Medal for the second year running. For us, increasing the number of our photovoltaic panels from 320 to 1080 units was a logical step given our commitment to a more sustainable environment. For more details, read our article on our photovoltaic panel extension and its durability.
How did you go about installing the solar panels and communicating with Soltis for this project?
Thierry Pauwels. : Overall, the installation went very smoothly, despite a few weather obstacles that delayed the worksite by two weeks. Communication with Soltis was smooth and we appreciated their professionalism throughout the process.
Are you satisfied with the installation of the solar panels, and have you seen the difference in your electricity bill thanks to this installation?
T.P .: We're satisfied with the installation, but it's still too early to see any significant differences in our electricity bill. The benefits will be felt more in the long term.
Have you considered adding energy storage solutions, such as batteries, to maximize the use of the solar energy produced?
T.P.. : As a producer, our electricity consumption is neither regular nor constant, which makes the use of batteries less suited to our situation.
How has your green energy initiative been perceived by your customers and business partners? And what are your future plans for renewable energy or energy efficiency within your company?
Thierry Pauwels. : Our green energy initiative has been well received by our customers and business partners. We are proud to have been awarded EcoVadis Gold status for the second year running, a testament to our commitment to sustainability. You can find out more about our EcoVadis Gold Medal by following this link.
What advice would you give to other companies considering solar energy solutions?
T.P.: Our main advice would be to work with trusted partners, such as Soltis, who have proven expertise in the field. What's more, it's essential to think long-term and calculate profitability year after year. If we consume almost all of our solar production ourselves, we've already achieved a very good return on our investment!
Have you received positive feedback from your employees about your commitment to green energy and energy efficiency?
Thierry Pauwels: Commitment to green energy has been a deeply held value at POP Solutions for a long time, and our employees fully support it.
Discover the results of our installations at POP Solutions
Interested in installing solar panels or LEDs? Contact us !